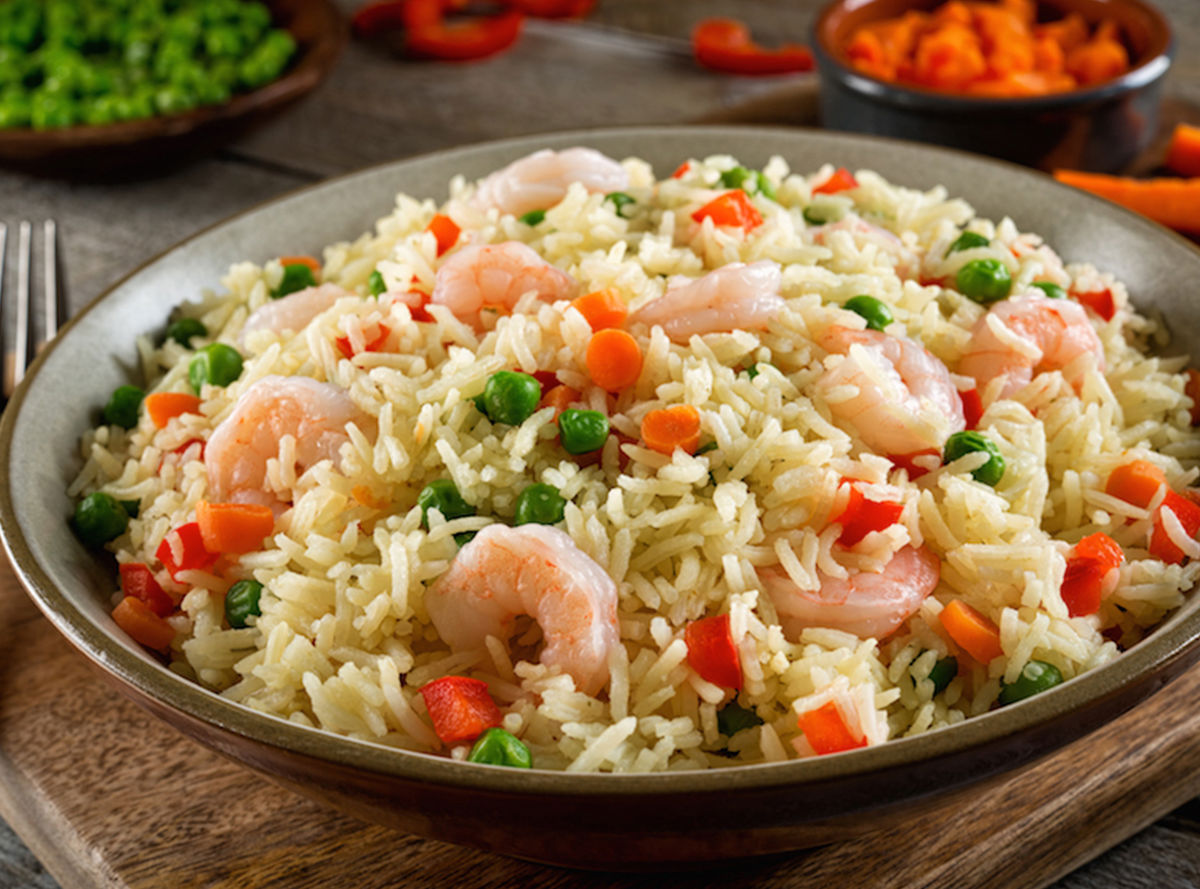 Shrimp Rice Pilaf
with Arla Cheesy Spread
Thinking of unique and special meal for family dinner? Then this delicious and easy to prepare Shrimp Rice is a good try – you and your family will love it.
Less than 30 minutes

Ingredients
3 tbsps. of Arla unsalted butter
2 garlic cloves, minced
1Ib of shrimp, peeled
1 cup of long-grain rice
2 cups of chicken stock
3 tablespoons of chopped fresh dill
Salt and pepper to taste
Method
In a large saucepan, melt about 3 tbsps. of butter over medium heat; cook the minced garlic until tender and fragrant but not browned, for about 1 minute.
Add 1lb of shrimp and mix well; stir in rice.
Pour in 2 cups of stock, cover the pan and bring to a boil.
Reduce heat and simmer gently for 20 to 25 minutes or until liquid is well absorbed.
Stir in 3 tbsps. of Arla butter; season with salt and pepper to taste.
Your dish is now ready!